ENJOY THE SOOTHING EXPERIENCE!
About Pina B's
Opened in 1987, Pina B's Salon & Spa has served the community in that location ever since. Ten years later, in a major expansion, Pina added a spa to the busy hair care and tanning services. Whether it's newly proven or tried and true, you can always find the latest and greatest at Pina B's.
The quality of Pina B's services inspire strong loyalty. Many neighbourhood clients continue to visit Pina B's after moving away. New products, fun special events and the sheer joy of feeling and looking great make it worthwhile to check in regularly at Pina B's.
Pina B's has a reputation for providing only the highest quality products and services – no fads or gimmicks. This reputation is backed by a solid satisfaction guarantee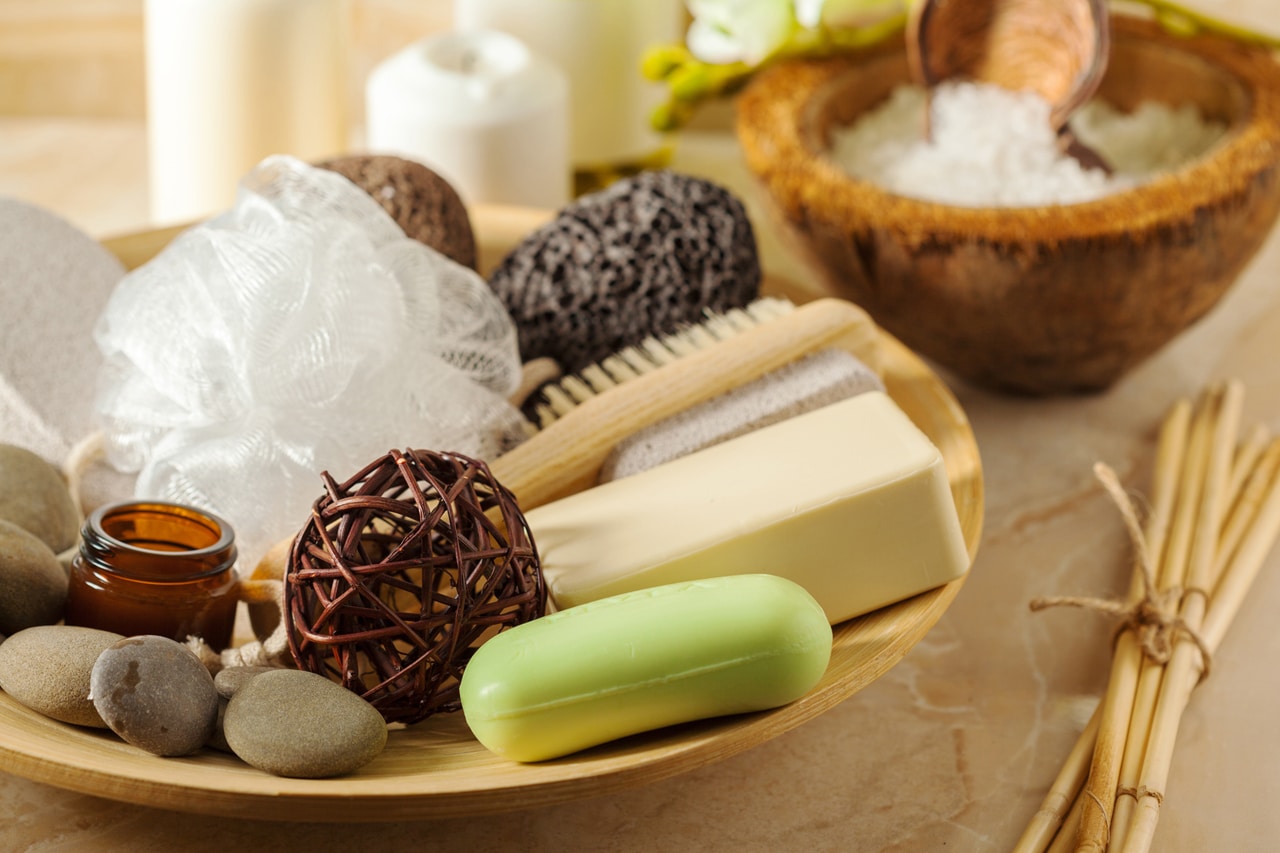 Reader's Choice Awards
Our
AWARDS
Gem Of The Lakeshore
The Gem Of The Lakeshore award was created to appreciate small business and service organizations that are unique to South Etobicoke and make our community a more vibrant place to live.
Pina B's Salon & Spa has been honoured with multiple Gem Of The Lakeshore awards
Reader's Choice Awards
The Etobicoke Guardian's annual Reader's Choice Awards have become a long-standing and honourable tradition in West Toronto. The awards give the residents of Etobicoke an opportunity to endorse their favourite local businesses across a wide range of categories.
Pina B's Salon & Spa has been the recipient of numerous Reader's Choice awards spanning more than 10 years. A selection of these awards is listed on the right.
Co-Op Education
As a proud member of our community, Pina B's Salon & Spa is pleased to be able to support local students and schools by participating in Co-Op Education programs.
1999
Manicure / PedicureManicure / Pedicure
2002
2003
Spa
Skin Care
Manicure / Pedicure
Tanning
2004
Spa
Tanning
Manicure / Pedicure
Skin Care
2005
Manicure / Pedicure
Spa
Skin Care
Tanning
2006
Skin Care
Tanning
Laser Hair Removal
Manicure / Pedicure
Hair Salon
Spa
2007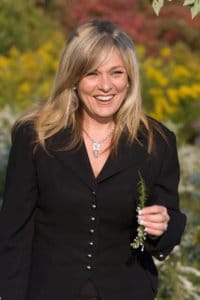 Pina Baldassi has been the successful owner and operator of Pina B's Salon and Spa for over 27 years. Even as a young woman she knew as soon as she began working for a salon owner when she was 14, that she was destined to be a leader in the beauty industry and she's been making magic ever since.
Aside from being the salon and spa's CEO, she is currently working on a significant project: an academy of aesthetics where her role will be The Dean. After two decades in the industry Pina feels it's vital to be able to teach all she has learned to today's eager students. As a major contributor to the beauty and health and wellness sectors, Pina has valuable skills to pass on to her potential scholars.
Pina is very active in her community, she values community involvement and is actively participating in festivals and fundraisers. "Giving back to the community is important, I believe you always give back what you get and I am lucky enough to be surrounded by a great neighborhood and they deserve the help of its people."
Pina also prides herself on her involvement with associations and organizations. Currently she is a member of TDSB Co-op and Careers Program, Toronto Enterprise Business Organization, Angels Hair for Kids hair donation not profit charity. "I cherish my memberships with these organizations; they strengthen my business relationships and inform their members of awareness of the community's business owners. "Staying connected is key in owning a successful business. Always remembering who we know and how we can help is central in commerce. It's give and take, trust and gain."
Even after years of award winning service to her community and a full staff of accomplished and skilled technicians, Pina is not yet ready to put down her cutting scissors. She is skilled in both hair design and aesthetics but her calling, she says, is in hair design. "Every head that walks into my salon is my masterpiece, my work of art and like any other artist, I am not complete unless I am crafting or creating." Pina does not plan on putting the scissors down anytime soon. She's known for her skilled design that's recognized by people and even celebrities. Pina treats her clients like family, everyone who comes in has a story to tell, a problem to be resolved or something to celebrate. "After being around over 27 years, you become more than just familiar with these people, you care about them, hope the best for them, so being Pina B doesn't stop at just a great hair cut. I have helped and been helped by my clients outside of my salon, so most I call friends."
It's exactly that dedication that has won Pina B's Salon and Spa the Aesthetician of the Year award in 1996, multiple Gem of The Lakeshore awards, and numberours skin care, aesthetics and tanning awards, and perrenial Readers' Choice awards in the Spa and Salon category. Pina is frequented cited in local media.
She's a business owner, an academy dean, a fully entrenched PTA mom and a community activist. There's not much that Pina can't handle. She has been praised for her strong ethics and impact on Etobicoke's community. She is recognized as an industry leader by community officials.
When asked what it is that keeps her motivated she humbly replied that "I am blessed, a lucky woman who is surrounded by amazing people, a great son, a wonderful staff and I get to meet successful people all the time, I learn from them and hopefully they learn from me. And it doesn't hurt that I am a full time beautician and part time magician. Who doesn't need a little beauty and a little magic some time??"
What our client says
Client
Testimonials
I can't say enough good things about Pina B's! Our first visit to Pina's was romantic couple's trip to the Spa. Awesome. When our children were very young Pina was the only person who could cut their hair. The kids LOVED Pina, and screamed for anyone else (including me!). Now that my daughter is a bit older we took her in today to get her ears pierced, and Pina was brilliant as always. My daughter enjoyed a manicure and didn't even whimper when Pina pierced her ears. Thanks, Pina, for giving us a fantastic and memorable Daddy-Daughter date!
What a great experience! After googling hair and makeup salons in my area I found Pina! A little nervous going to a new hairdresser but thank goodness I did! Pina is an awesome lady, fun and great energy! I felt and feel beautiful after seeing her! Thank you again Pina for your hard work! The design in my hair is FREAKING AMAZING :)! 100% I will be back to see what else she can do!
I would like to express my thanks to Pina B's for a wonderful, warm and relaxing experience. I was given the attention and professional direction from Pina herself about my needs regarding my hair. It was exactly what I wanted. Her expertise was very helpful in making my decision easier regarding my final make over. I would recommend her to my friends. It was truly worth every cents spent. Thanks.
She did an amazing job with my hair and made me feel very comfortable. I needed my roots done and decided to save some money and did it at home. The next time I went in for a cut Pina fixed my colour at the same time. Since then I have become a regular customer Pina has been in the business for many years, she knows her stuff. It is hard to get an amazing cut at the price she charges. The salon is homey and comfortable, Pina often has regular customers stopping by to visit because she is a neighbourhood icon. I highly recommend Pina B's Salon on Lakeshore.
About Us
Opened in 1987, Pina B's Salon & Spa has served the community in that location ever since. Ten years later, in a major expansion, Pina added a spa to the busy hair care and tanning services. Whether it's newly proven or tried and true, you can always find the latest and greatest at Pina B's.
ADDRESS: 3439 Lake Shore Blvd W Etobicoke, ON, M8W 1N2 Canada
PHONE: 416-253-4656
Prices do not include applicable taxes. Prices are subject to change without notice.
Opening Hours
Tuesday
by appointment only 10am to 6pm