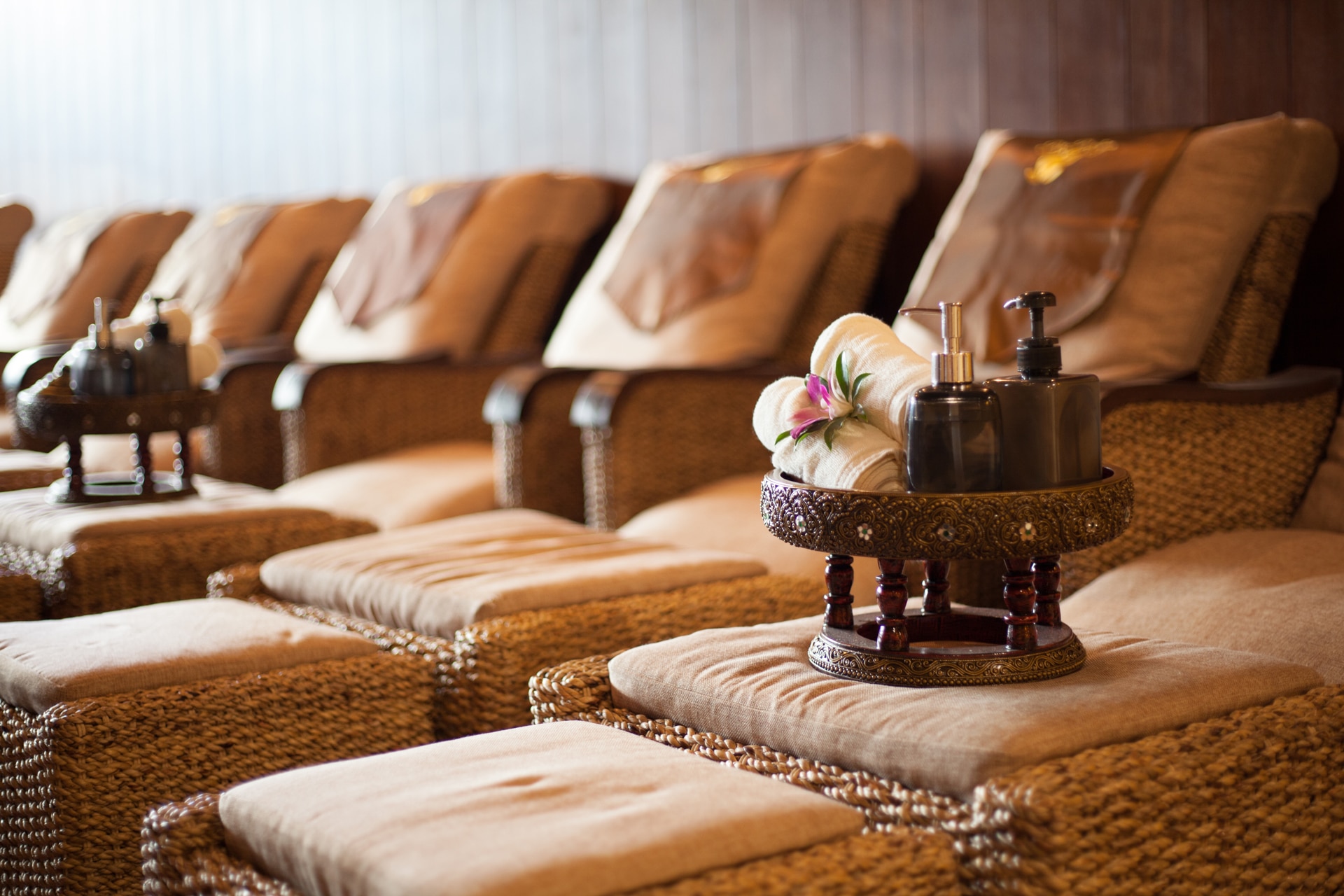 Aromatherapy Massage
| | |
| --- | --- |
| 30 minutes | $60 |
| 45 minutes | $80 |
| 60 minutes | $95 |
| 75 minutes | $115 |
| 90 minutes | $130 |
Deep Tissue Massage
| | |
| --- | --- |
| 30 minutes | $60 |
| 45 minutes | $80 |
| 60 minutes | $95 |
| 75 minutes | $115 |
| 90 minutes | $130 |
Hot STONE mASSAGE
| | |
| --- | --- |
| 30 minutes | $60 |
| 45 minutes | $80 |
| 60 minutes | $110 |
| 75 minutes | $130 |
| 90 minutes | $145 |
Swedish Massage
| | |
| --- | --- |
| 30 minutes | $60 |
| 45 minutes | $80 |
| 60 minutes | $95 |
| 75 minutes | $115 |
| 90 minutes | $130 |
What is the difference between a Swedish massage and a Deep Tissue massage?
Swedish massage is gentle massage great for first timers, whereas a deep tissue massage is one that requires an over all firmer pressure.
 HOT STONE MASSAGE
Improves circulation and blood flow within the body and could prevent many major and minor health problems.
Reduces pain and discomfort during the massage.
Even a deep tissue massage becomes relatively painless after the hot stones have been placed on your body.
Alleviates stress and enhances your mental clarity.
This could help treat mental disorders and might also improve memory and focus.
Regulates symptoms associated with painful conditions, especially arthritis.
Calms the nerves and ensures optimum functioning of the nervous system.
To book an appointment contact us at (416) 253-4656
About Us
Opened in 1987, Pina B's Salon & Spa has served the community in that location ever since. Ten years later, in a major expansion, Pina added a spa to the busy hair care and tanning services. Whether it's newly proven or tried and true, you can always find the latest and greatest at Pina B's.
ADDRESS: 3439 Lake Shore Blvd W Etobicoke, ON, M8W 1N2 Canada
PHONE: 416-253-4656
Prices do not include applicable taxes. Prices are subject to change without notice.
Opening Hours
Tuesday
by appointment only 10am to 6pm