Spa Services
Facial
Treatments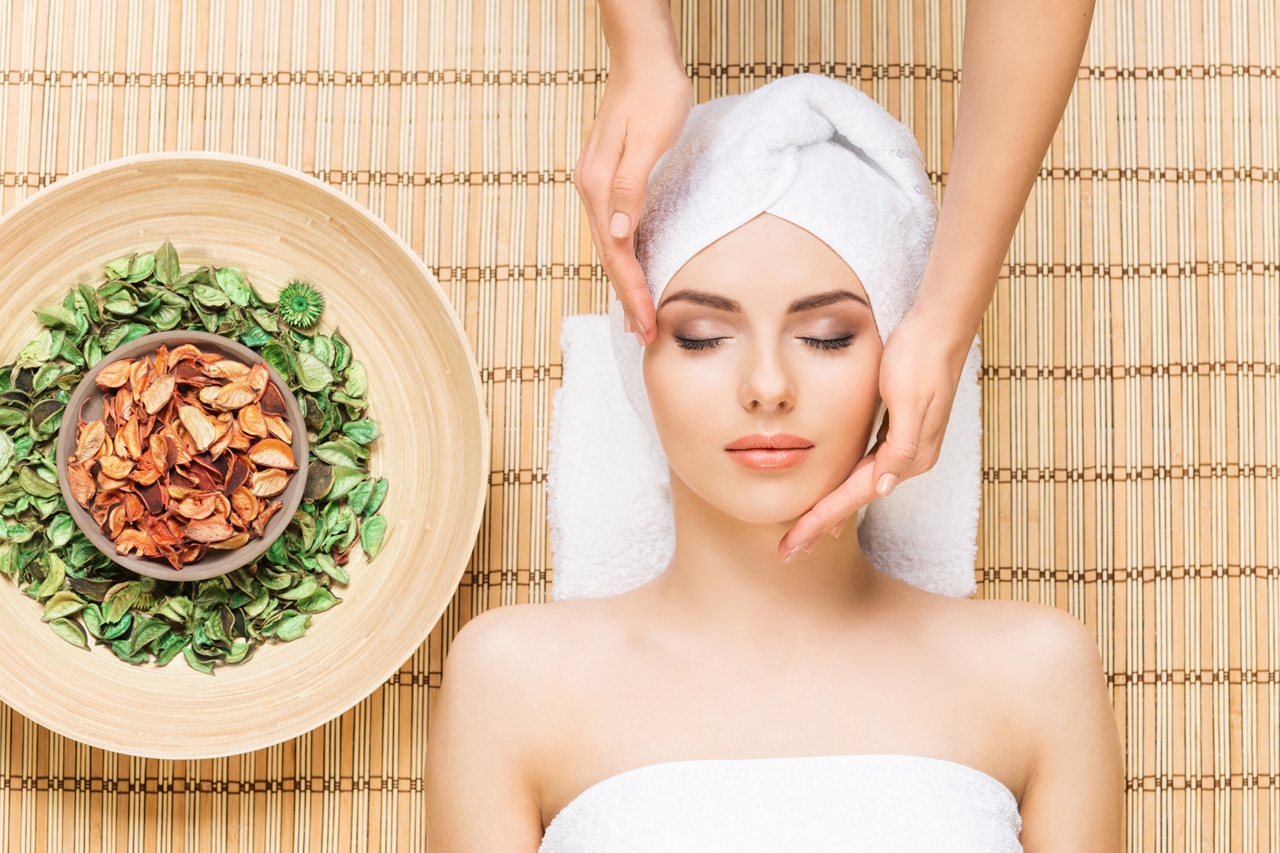 Dermabrasion
| | | |
| --- | --- | --- |
| Dermique Micro-Abrasion | 30 minutes | $75 |
Eye Treatment
| | | |
| --- | --- | --- |
| Revitalizing Eye Wrinkle Treatment with massage | 30 minutes | $35 |
Eyelash/Eyebrown Tint
| | | |
| --- | --- | --- |
| Eyebrown Tint | 15 minutes | $15 |
| Eyelash and Eyebrown Tint | 30 minutes | $35 |
| Eyelash Tint | 30 minutes | $26 |
Make-up Applications
| | | |
| --- | --- | --- |
| Bridal Consultation | 45 minutes | $60 |
| Bridal Make-up | 60 minutes | $95 |
| Bridal Party Make-up | 30 minutes | $45 |
| Complete Make-up Lesson | 90 minutes | $85 |
| Eye Make-up Lesson | 30 minutes | $40 |
| Regular Application | 30 minutes | $45 |
Oxygen Facials
| | | |
| --- | --- | --- |
| Acne/Rosacea Skin Balancing | 75 minutes | $86 |
| Classic Facial Treatment | 60 minutes | $75 |
| Double Oxygen Botanical Facial including a specialized eye wrinkle treatment | 90 minutes | $110 |
| Firming Effect Facial Treatment | 75 minutes | $86 |
| High Perfection Paraffin Mask Therapy | 75 minutes | $96 |
| Oxygen Botanical Facial Treatment | 75 minutes | $86 |
| Thermal Self-Heating Corrective Treatment | 75 minutes | $96 |
Permanent Make-up
| | |
| --- | --- |
| Both eyelid lines | $300 |
| Camouflauge and scars | upon consultation |
| Eyebrows | from $200 |
| Full lip colour | upon consultation |
| Full lip liner | $250 |
| Lower eyelid line | $175 |
| Upper eyelid line | $175 |
Signature Facials
| | | |
| --- | --- | --- |
| Signature Facial Treatments | 30 minutes | $42 |
| Signature Facial Treatments | 45 minutes | $52 |
| Signature Facial Treatments | 60 minutes | $69 |
| Signature Facial Treatments | 75 minutes | $80 |
| Signature Facial Treatments | 90 minutes | $96 |
Oxygen Facials
Oxygen Botanical Facial Treatment is the trasnfer of pure oxygen to the skin to stimulate new cell formation resulting in skin that looks beautiful and healthier with new cells reproducing faster as we age.
Signature Facials
Our personalized facial treatments are individually customized to each client's concerns.
To book an appointment contact us at (416) 253-4656
About Us
Opened in 1987, Pina B's Salon & Spa has served the community in that location ever since. Ten years later, in a major expansion, Pina added a spa to the busy hair care and tanning services. Whether it's newly proven or tried and true, you can always find the latest and greatest at Pina B's.
ADDRESS: 3439 Lake Shore Blvd W Etobicoke, ON, M8W 1N2 Canada
PHONE: 416-253-4656
Prices do not include applicable taxes. Prices are subject to change without notice.
Opening Hours
Tuesday
by appointment only 10am to 6pm